If you're anything like me and practically all millennials then you love a good excuse to dress up your pup. And what better month to dress your dog than Spooky Season because who doesn't love to see a dog in a costume?
We know costumes can come at a high price and sometimes, they only come in tiny sizes. We're here to give your wallet a break and to help you create something cute and customizable for your dog to sport this Halloween.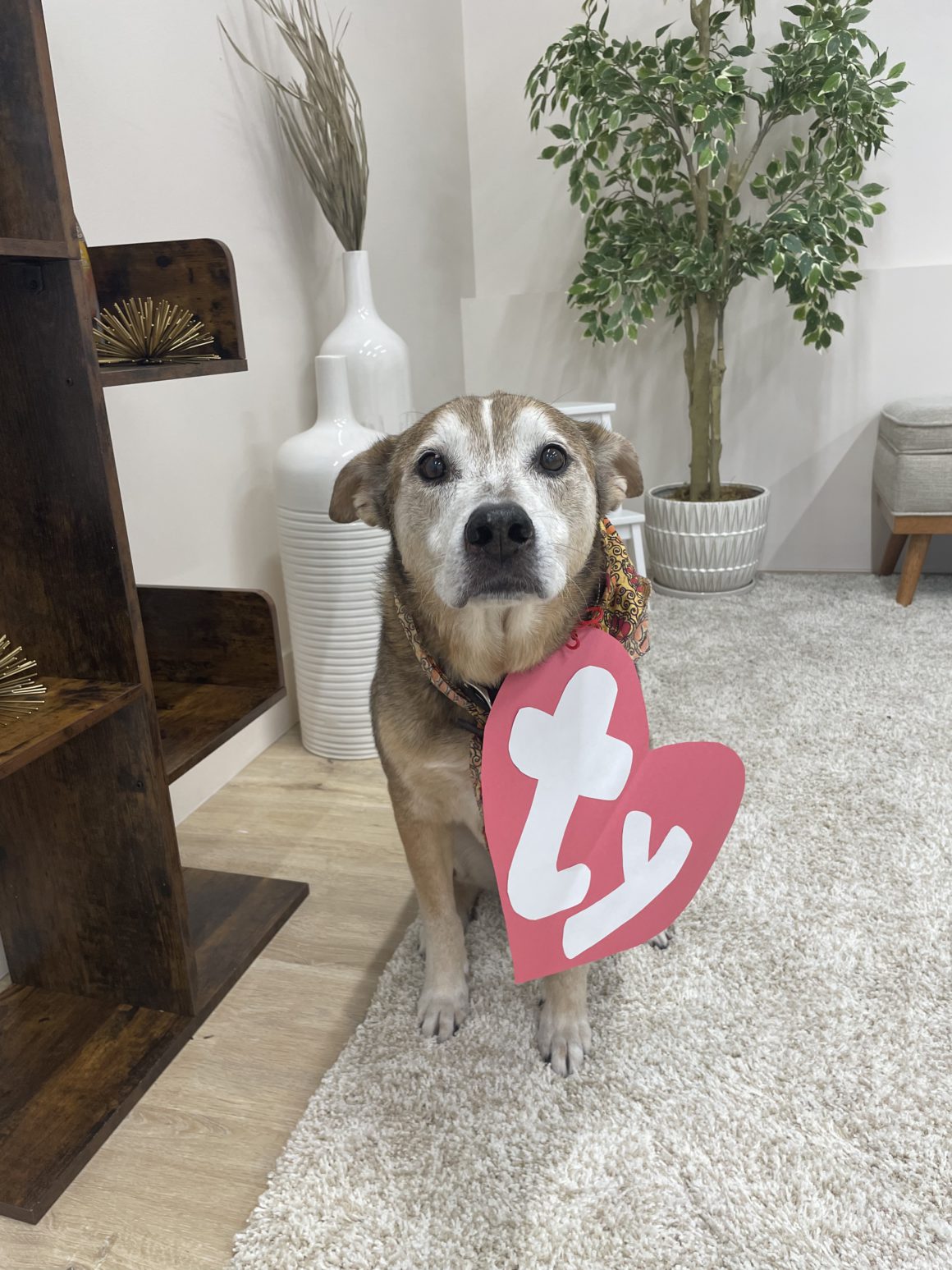 Ty Beanie Baby
Bring on the nostalgia and have everyone live their childhood dreams by presenting them with a real life Beanie Baby! This costume is so easy and you won't have to break the bank to win "best costume".
What You'll Need:
Red and white construction paper
Scissors
Hole puncher
Pen/Pencil
String
Glue Stick
How To:
Use the scissors on the white construction paper to cut out your "T" & "y"
Cut out heart of red construction paper
Glue "Ty" on red construction paper
Create a hole at the top of your heart with a hole puncher
Loop string through hole and tie on your dog's collar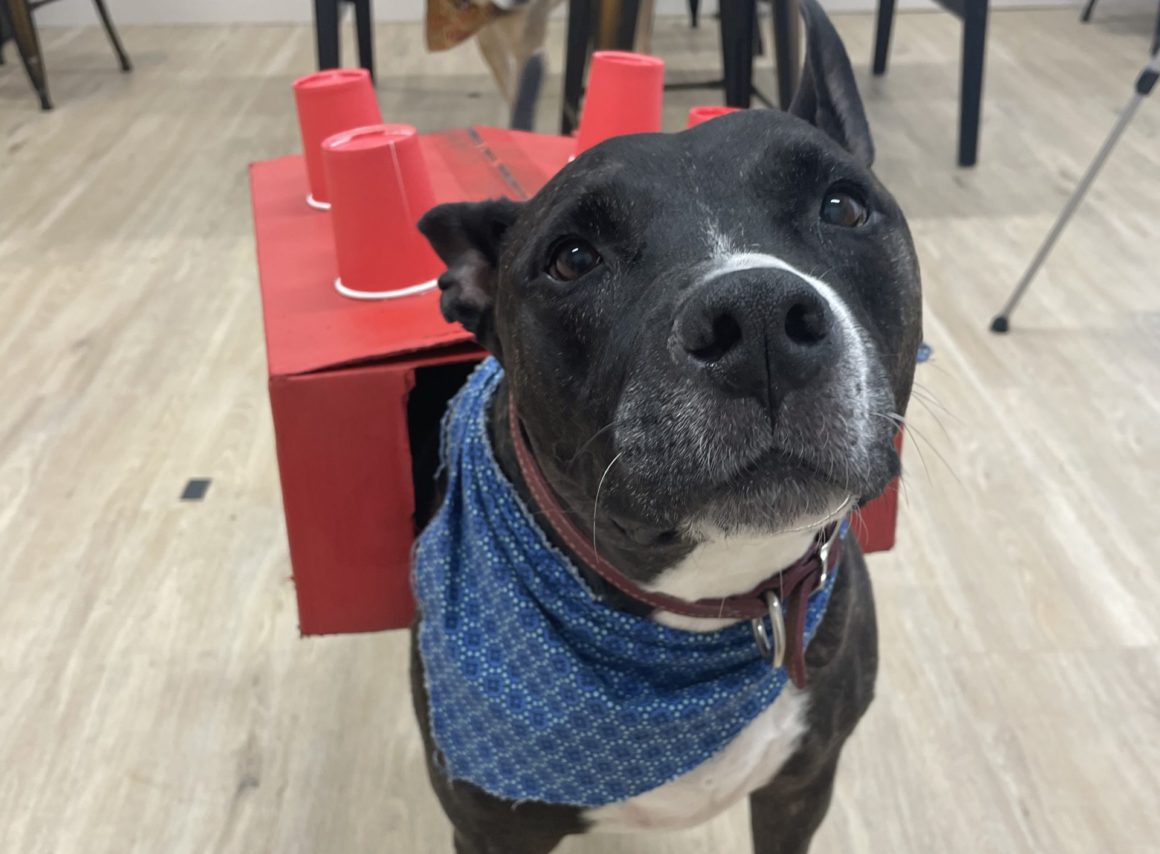 Lego
Just like a regular Lego, you'll instantly regret stepping on this one! But thankfully, it's far more noticeable. Bring on the laughs by transforming your dog into a Lego piece. Not only is this costume fun but it's also easy to create.
What You'll Need:
Cardboard box
Red spray paint
Hot glue gun & glue stick
Small red paper cups
Scissors
How To:
Use scissors to cut off folds of box
Cut out an opening on the front and back of the box for your dogs head and tail
Spray paint cut out with red spray paint (let dry for 3 hours)
Hot glue the small red paper cups to the top of cut out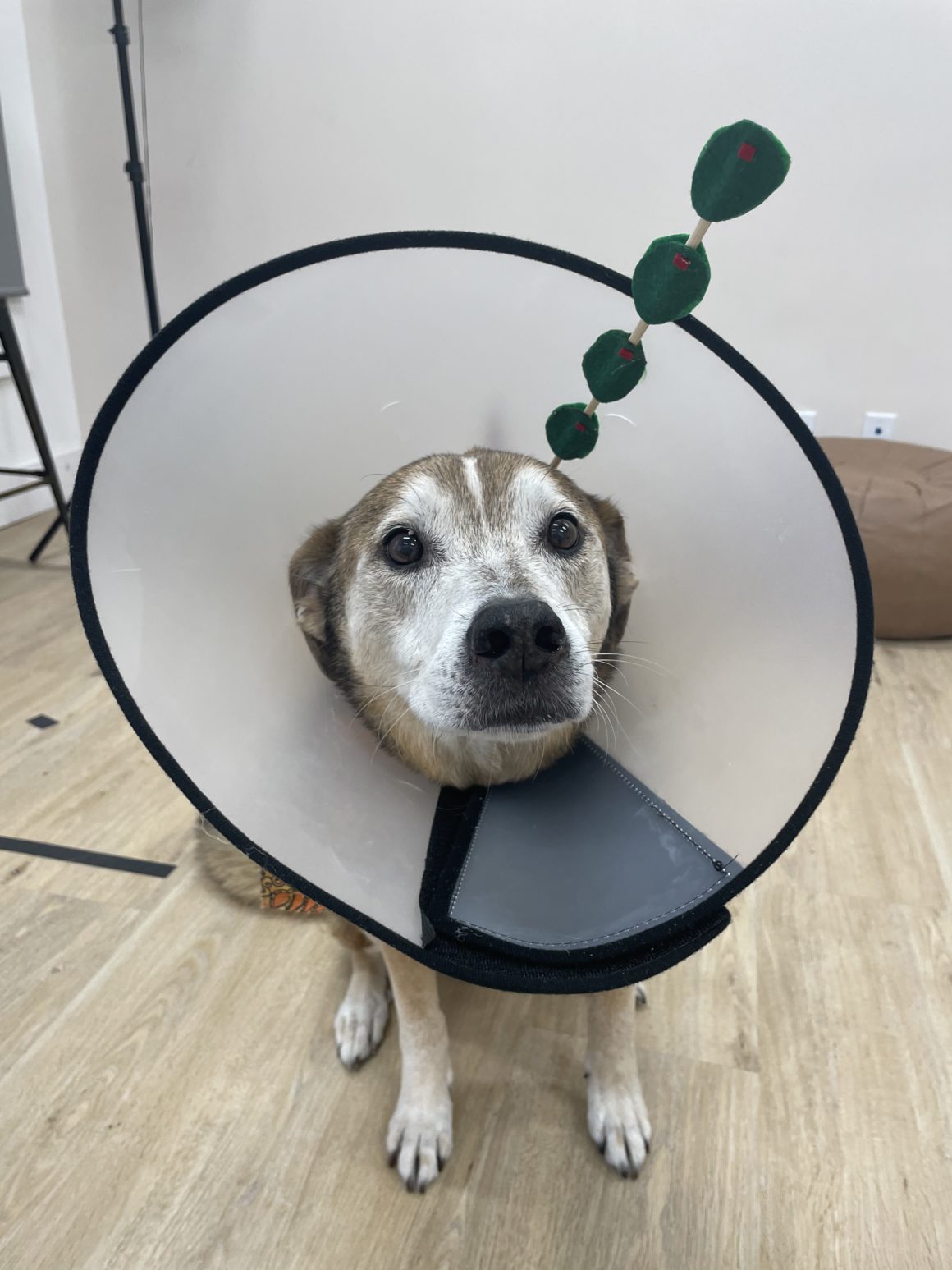 Martini
We all love our pets (no doubt about that) but you know what else we're huge fans of? Cocktails. Dress your dog this Halloween as a hilarious martini to bring on the laughs and smiles this spooky season.
This costume will not only make people smile but it will also make them want a cocktail! Bonus points if you make two, so your dogs can 'cheers'.
What You'll Need:
Clear plastic dog cone
BBQ skewer
Felt paper
Marker
Scissors
Hot glue gun
How To:
Use your marker to draw three ovals on green felt paper
Add red dots to the tops of your ovals to create an olive
Hot glue the olives to the BBQ skewers
Hot glue BBQ skewers onto cone
These costumes are so simple to make, you may have the materials on hand now! Let us know if you make any of these costume ideas and be sure to post them using the hashtag #CUDDLYhalloween.
Enjoy more fun with your pets: