See the impact your donations have on our rescue animals and follow their recovery journey with us. So many of these wonderful animals are filled with love and hope because of YOU.
Although not every journey is perfect or fully complete, we celebrate every step taken to prove these animals are worthy of their second chance at life. Here are this week's CUDDLY LIVE Instagram updates.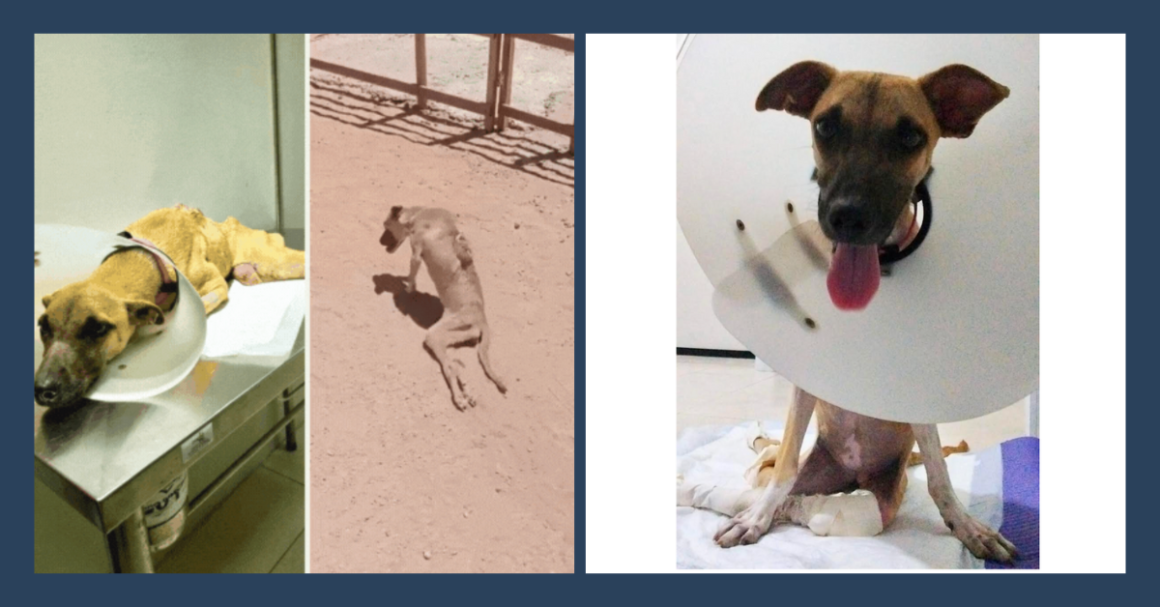 Starving Dog W/ Spine Exposed Drags Her Paralyzed Body Across The Hot Pavement Searching For Help
Here's the latest on our warrior: Eva recently underwent extensive surgery to remove screws and methacrylate used to stabilize her spinal fracture. Today, she's healing remarkably well, setting the stage for her remarkable progress. Her appetite remains strong, though sometimes she requires a bit of assistance to finish her meals. Nevertheless, she's displaying incredible resilience by not skipping a single one. 
While walking may not be in her future, Eva's embarking on physiotherapy sessions to fortify her back legs and enhance her mobility. If suitable, a wheelchair will be part of her journey towards comfortable movement. Laser therapy is currently underway to facilitate her healing and safeguard against potential infections. Eva is diligently receiving supplements, antibiotics, anti-inflammatory medication, and robust pain relief.
In the upcoming phases, vaccinations are on the horizon. However, spaying is deferred until she's fully recovered and prepared for another surgery.
Your unwavering support and contributions are the cornerstone of Eva's journey. Her every stride forward is a testament to the compassion and care she receives, all thanks to your kindness. We'll continue sharing Eva's progress—her resilience is an inspiration to us all.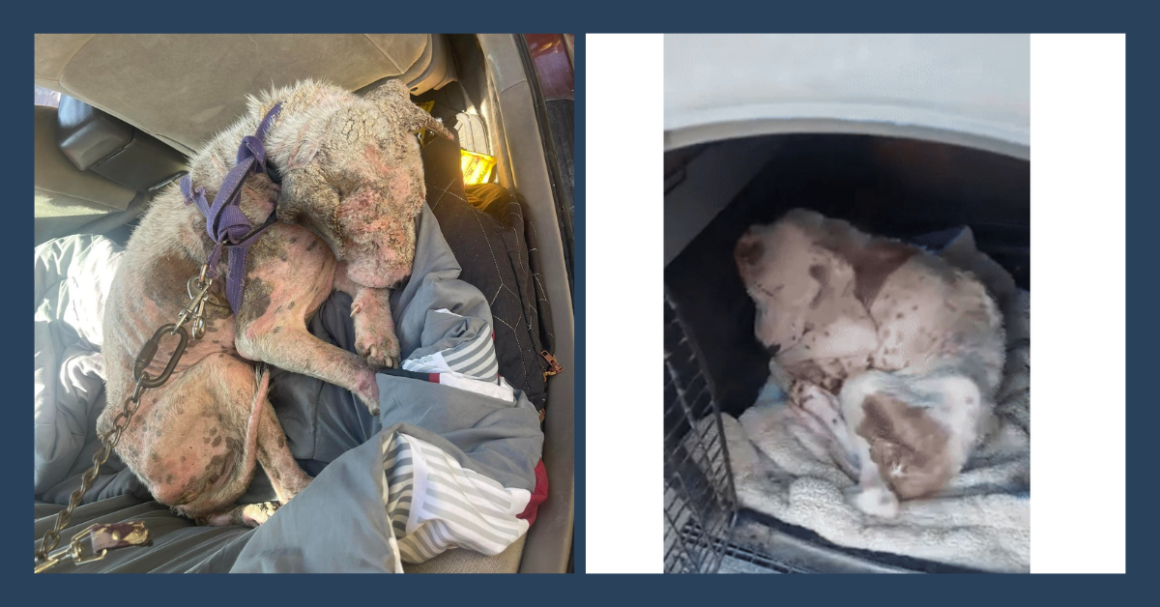 Emaciated Stray Requires Crucial Surgery to Mend Years of Neglect
Ziggy's condition has taken a turn for the worse. Despite our best efforts, he has not gained any weight and continues to show no interest in food. It breaks our hearts to see him struggle, and yesterday we had to rush him to the vet to receive much-needed fluids.
The vet has recommended additional blood work to understand the underlying issues affecting Ziggy's health. As you can imagine, these medical expenses are piling up, and we find ourselves facing a difficult situation. We believe in the power of compassion and community, which is why we're reaching out to you for support. Ziggy deserves a chance at a better life, free from pain and suffering. We will not give up on Ziggy and will continue to give him a fighting chance for a brighter future. Thank you for your continued support.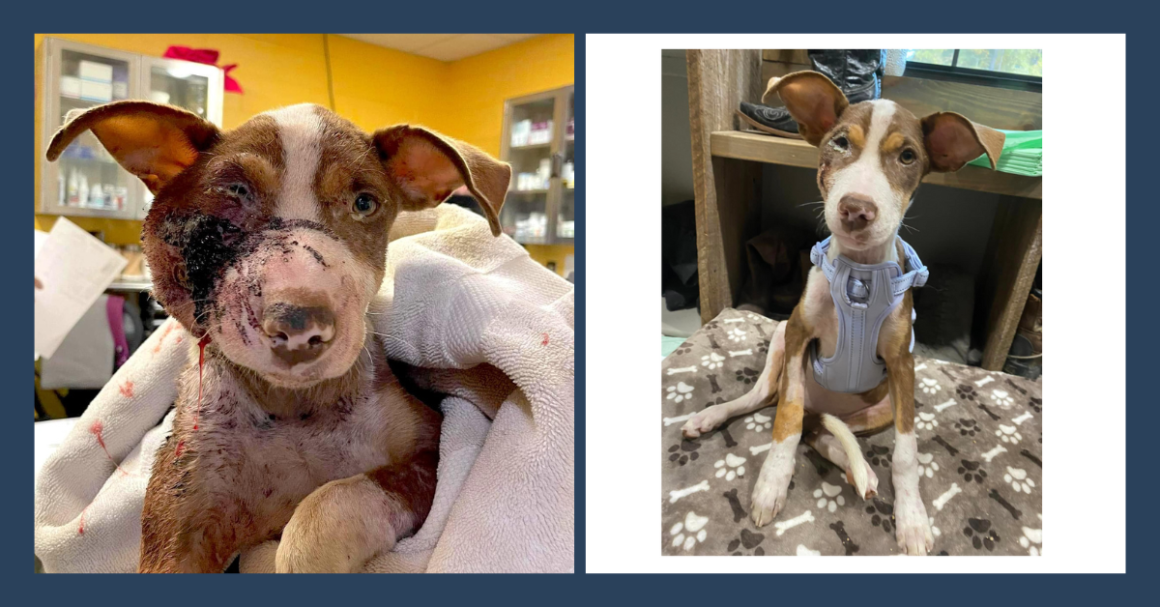 Lost Pup Brutally Attacked, Left to Fend for Herself in Desolation
Hey everyone! Just wanted to share the latest on our girl Koda. She was finally released from the hospital 3 days ago and is now with a loving foster. Despite facing some tough challenges with a broken arm and leg, she's proven to have a heart of gold. Koda is an absolute sweetheart, and her determination is truly inspiring. Currently, she's embracing kennel rest, only taking short breaks to be gently carried to the yard for bathroom breaks. She may be dainty and frail, but her spirit shines bright, bringing smiles to everyone around her.
Every day is a small victory as Koda bravely fights to overcome her physical obstacles allowing her broken bones to heal. Although she can only stand for a brief moment before needing to rest, her eagerness to play with other doggies is heartwarming. We're committed to providing her with the best care possible to ensure a successful recovery.
We've addressed a concern with her eye, treating it with drops to clear up a thick, green discharge. Koda's journey to health is a testament to her resilience, and she continues to be nothing short of a miracle. Your prayers positive thoughts, and donations mean the world to Koda and all of us supporting her. Let's keep cheering for this incredible pup as she heals and grows stronger each day!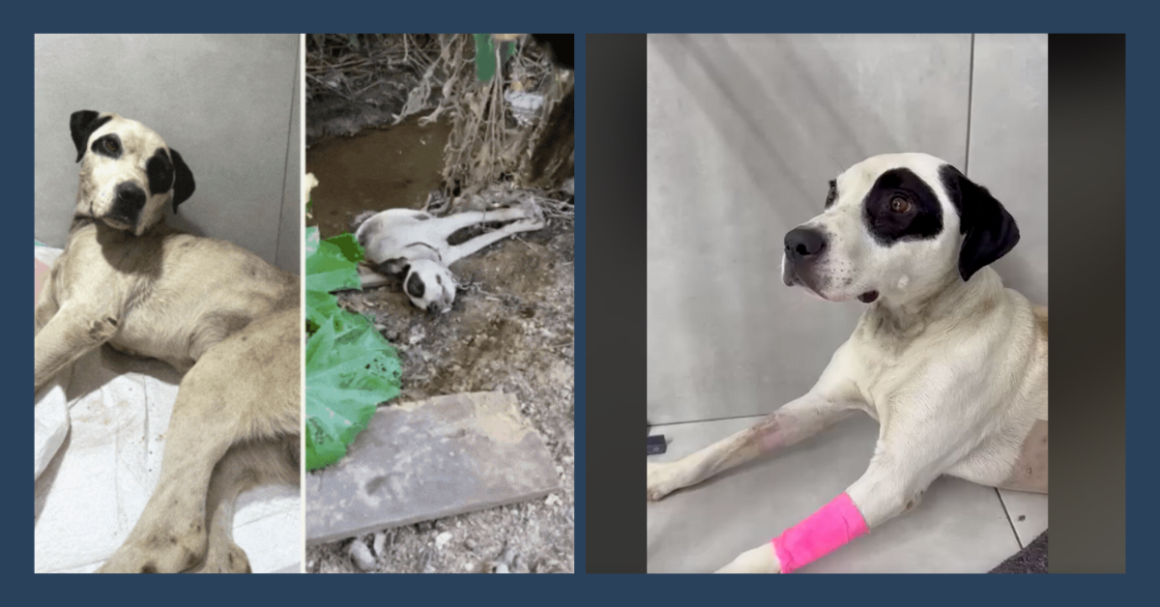 Brutally Abused Dog Almost Hangs Himself W/ Chain Wrapped Around Neck By Human
Pickles recovery has seen some positive strides—his energy is returning, and his eyes are showing signs of improvement, indicating progress in his health journey. However, Pickles has developed a tremor in one of his front legs, raising alarms about the possibility of myelomalacia, a condition involving spinal cord necrosis due to trauma. 
To gain clarity and move towards effective treatment, an MRI is imperative. The cost of the MRI is substantial, but it's a crucial step in determining the exact nature of Pickles' condition. We are committed to doing everything in our power to help him, but we cannot do it alone. 
Furthermore, Pickles continues to require medication for cystitis, a condition that may persist for the next 2-3 weeks. Our dedicated team is vigilantly monitoring him, providing the care and attention he deserves. Your continued support has been invaluable in Pickles' journey thus far. Now, more than ever, we urgently need your help to fund the MRI and provide Pickles with the comprehensive care he urgently needs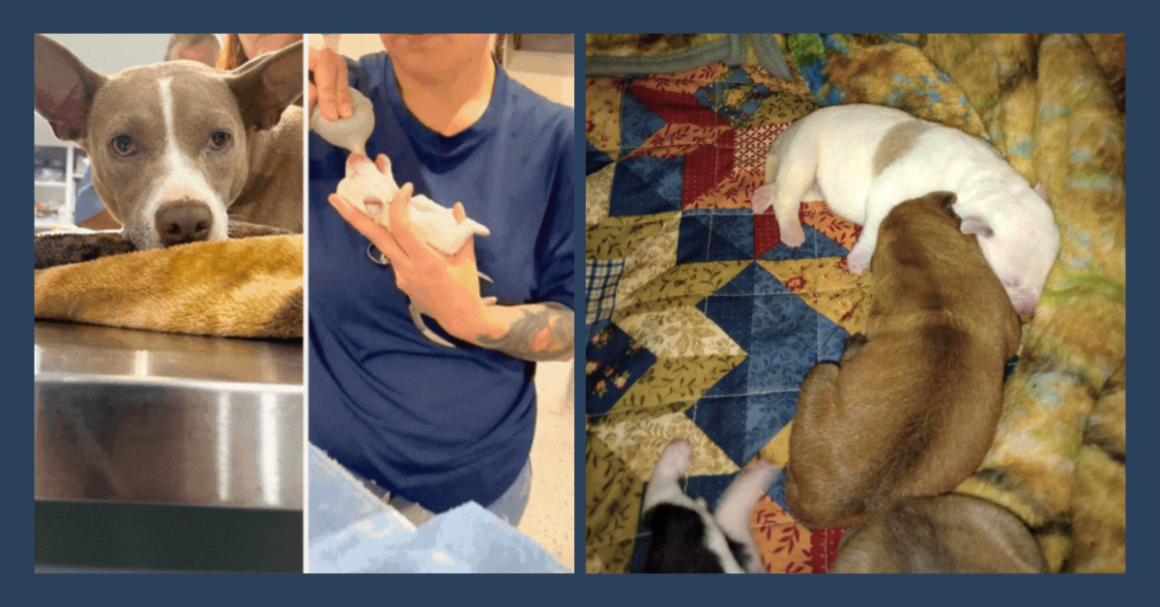 Owner Leaves Pregnant Momma to Labor for 36 Hours While Stuck Puppy Dies In Her Birth Canal
We're thrilled to share that the litter of puppies is thriving! It's been a rollercoaster, especially for the resilient little white and tan pup who faced some tough moments, but they're showing incredible strength. Thanks to your support, they're now hCoealthy and doing brilliantly. However, we're running low on powdered milk, a vital resource for their continued well-being. 
Your donations have made a huge difference, and with your ongoing help, we can ensure these adorable pups and their momma have everything they need to grow and thrive. Please consider donating today to keep their wagging tails going strong!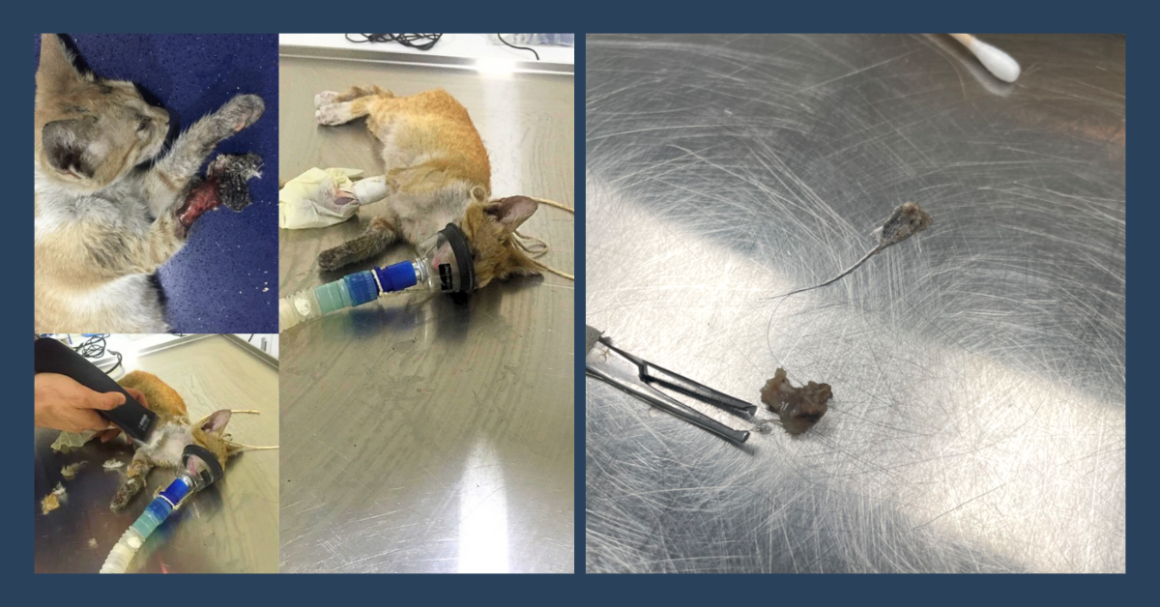 Graphic: She Was Just Looking For Warmth When Her Leg Was Sliced Off By Metal
This was removed from Love's mouth. We still in shock on how this was in her mouth and didn't notice before.
Love had to be operated again to remove this kind of a bone stuck in her mouth and stitch her. Love is such an unfortunate cat. 2 surgeries in less than a month. Please help us🙏🏻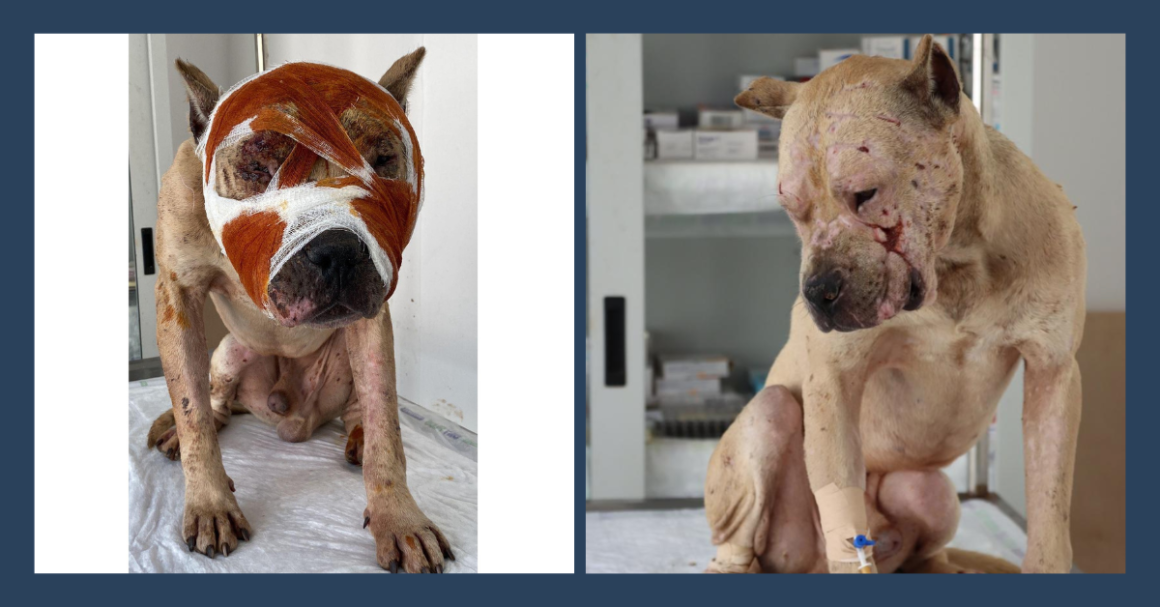 Gentle Boy Left With His Face Carved After Monsters Force Him To Fight
Joey's wounds have shown some progress; however, they are nowhere near being healed. There are so many open gashes on his face, many still filed with infections. The wounds need to be cleaned daily with antiseptic, have ointment applied, and bandages changed. He's still weak and wobbles when he walks. IV fluids and strong antibiotics are administered daily to get him better and stronger. 
Joey was used as a bait dog over and over again until the day came that he couldn't take no more. Without any medical care, his wounds became infectious, leaving him too weak to stand. Eventually, he was dumped outside. Fortunately we found him before it was too late.
Joey's hospitalization costs are quickly mounting. Please consider donating to his recovery. Every contribution, regardless of size, is needed and greatly appreciated. THANK YOU.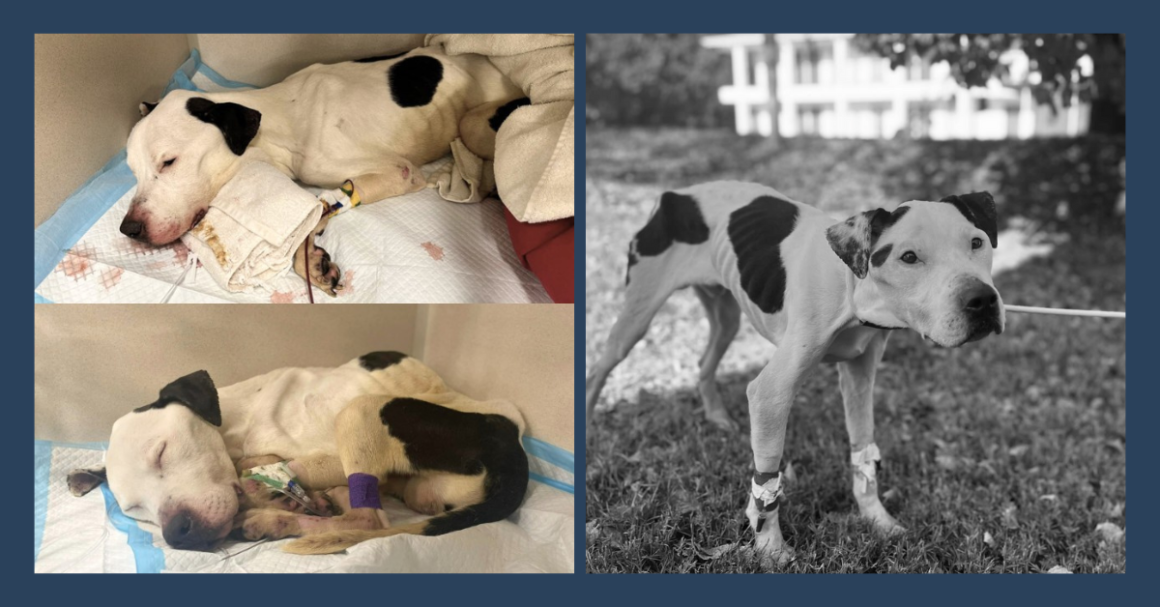 Urgent: Gaunt Pup Found Cold & Unconscious On The Train Tracks
With the heaviest of hearts and tears flowing, we are saddened to share that Tonka has passed. Tonka was on the road to recovery and in the best care possible. This past week, he was thriving, eating well, up and walking, and his labs normalized. He was right on track. But this morning, our sweet Tonka went to take a nap and never woke up. Dr. Terry and her staff are devastated. They poured their hearts into saving Tonka, and this loss was sudden and unexpected. Tonka was special, and we all loved him dearly. Doctor Terry believes this sudden death may have been from a cardiac episode; long-term emaciation can weaken the heart, and Tonka's body was so weak when we got him.
As a community, we fight every day to save animals who have been let down in one way or another. When we lose the battle, it can feel like a failure. But we will always show up, try our best, and love them unconditionally. There's a lot of emotions in this post. Rescue is hard, and watching precious animals slip through our fingers is really difficult. We are sorry to share this news with you. Thank you all for your support and trying to help us save him. We will love you forever, Tonka. You mattered.