In a country where a majority of people don't care or look twice at a suffering animal, one 17-year-old boy is doing more for animals than most have in a lifetime.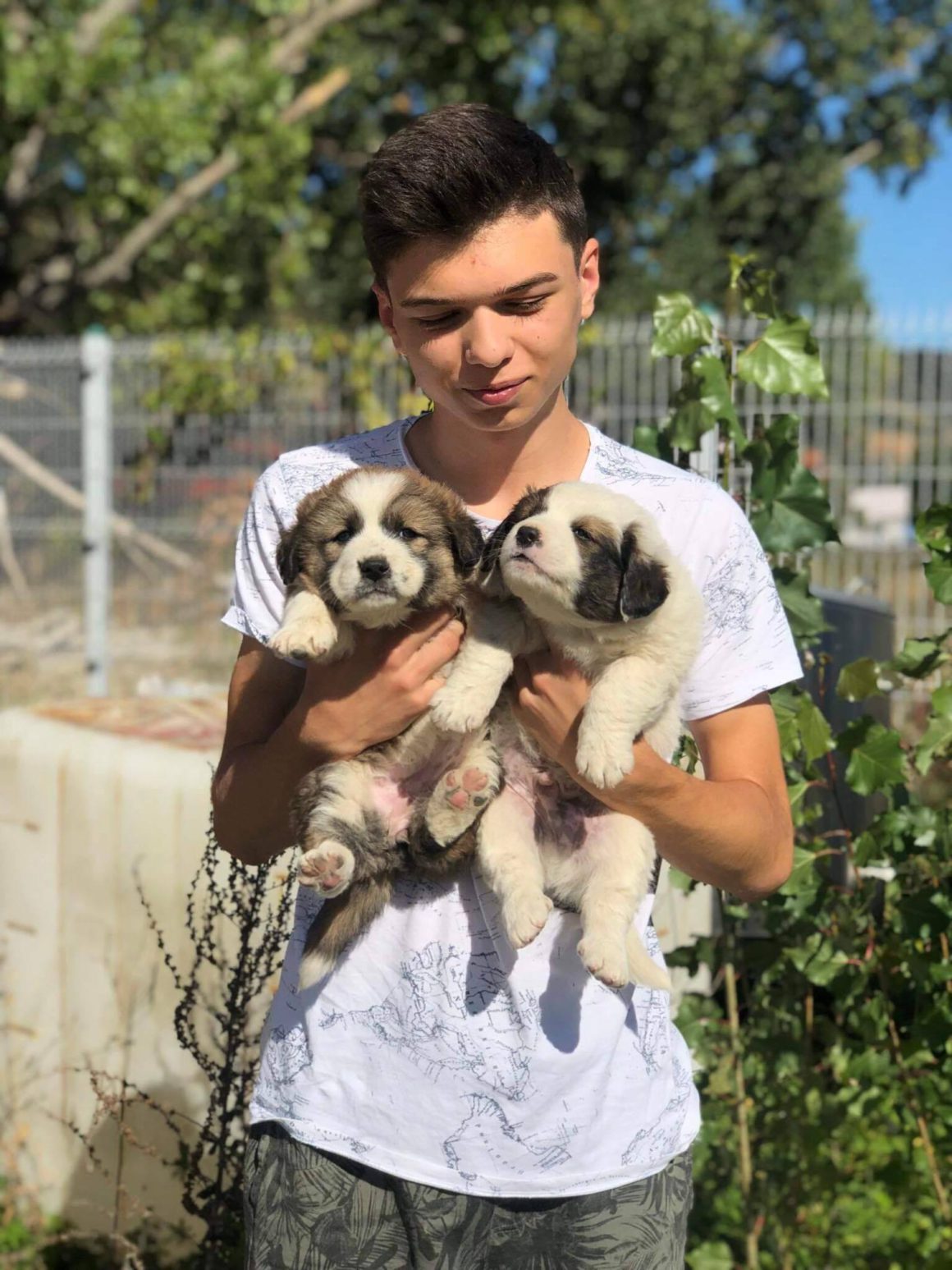 His name is Leonardo and he runs a Macedonian shelter called Animal Voice – a shelter that he built and brought up on his own with the little money and resources he had available to him.
For years now, Leonardo has taken in animal after animal without fail and today, provides support and sanctuary for over seventy dogs at his shelter – and that's not even counting the strays and community animals that he continually supports with regular feeding and medical care. From dogs to cats to birds to exotic animals, Leonardo has seen and helped them all.
When asked about some of the most common cases he sees, Leonardo reported that every day is different and just when he thinks he's seen the worst, he's proven wrong. With that said, amongst the most common are dumped animals that are degrading due to the elements, abuse and neglect cases, and hit-and-run victims that simply ended up in the wrong place at the wrong time. And while these situations are seen in almost every country around the world, the circumstances for Leonardo and the animals in Macedonia are very different. How so?

Well, when it comes to animal welfare, no two countries are alike. Some are more developed, more educated, and have established infrastructure in place that support rescue efforts. And then there are places like Macedonia, with nothing. With minimal laws to protect animals, with low education rates, and with high amounts of impoverished areas.

The mindset of the people is also very different than what you might find in a country like the United States – and it's hard to make sense of it sometimes, even for a native like Leonardo. For example, when it comes to reducing the stray population through spaying and neutering, people's beliefs act as a roadblock in the efforts. "The community here is very uneducated. They may understand that spaying and neutering are in the animal's best interest but it doesn't matter. They believe God will punish them if they do so and so, they don't." Leonardo states. But it's almost a double standard in his eyes.
"I've seen people carelessly throw dogs on the streets, I've seen them throw newborn babies in the rivers when they can't afford them, I've seen them get rid of dogs when they get too old. In their eyes, God will punish them for spaying the animals…and yet, they discard and mistreat animals without any fear that God punish them for that."

Leonardo, Animal Voice
In addition to the belief systems, the infrastructure of the country plays a very large role in why people treat animals the way they do. According to Leonardo, the Macedonian government isn't set up to help. There aren't enough people, there aren't enough inspectors, and the ones they do have are not working like they need to. Because of this, he states that animal abuse, animal cruelty, and animal neglect are very prominent.

Unlike the United States and many progressive countries around the world, there also aren't laws in place to protect animals or give them the right to ethical treatment in Macedonia. There are no educational programs and outside of a very small percentage of animal welfare warriors like Leonardo, there isn't a large force in place to promote progress. And for someone who has lived in a more progressive country their entire life, who has grown up with its established policies, laws, facilities, and cultures, it's very easy to look at another country and judge them when they don't fit the same mold. Leonardo, however, knows it's not that simple.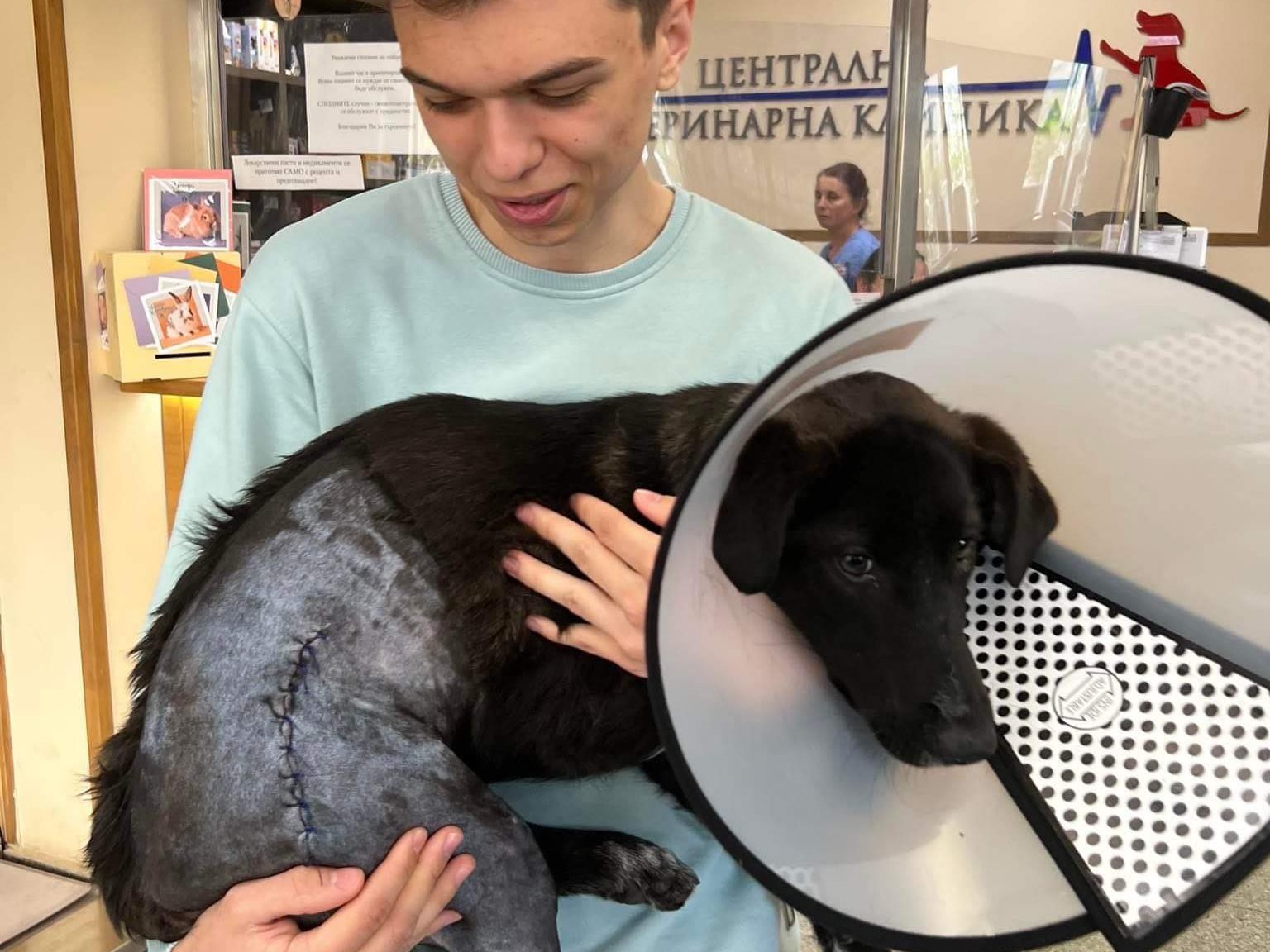 "There are bad people, yes, but there are many people here mistreating animals simply because they aren't educated or don't know any better – and that is, in part, because of the lack of education and resources we have."

Among battling beliefs, cultures, and available resources, Leonardo's most recent challenge has been the weather. As a son, a brother, and a friend, Leonardo has a family and various loved ones that support him, but when it comes to preserving the shelter and saving lives, he's alone. So when Helen Summerfield-Brown, the founder of Stray Dog Support, crossed paths with him a few years back and learned the length to which this 17-year-old boy was going for the sake of the animals, she could think of no one more deserving of help.

Having partnered with him on several medical cases and shelter improvements, Stray Dog Support has been able to breathe a newfound sense of hope in Leonardo's world. They've done numerous campaigns and projects to help him manage his shelter, feed hundreds of strays, and provide countless medical treatments to the animals of Macedonia. "He really is a magnificent boy", Helen says. "Every morning, no matter how he's feeling, he puts the animals first. His heart is as genuine as they come."

Helen (pictured below) is as genuine as they come, too. Having partnered with dozens of organizations across several countries, Stray Dog Support has brought supplies, funds, and pure relief to hundreds of rescue workers, shelters, families, and animals alike. Just in a matter of a few years, she's been able to rescue, treat, and fully sponsor transportation costs to countries like the US, the UK, and Canada for over 280 animals, so that they could find second chances and forever homes.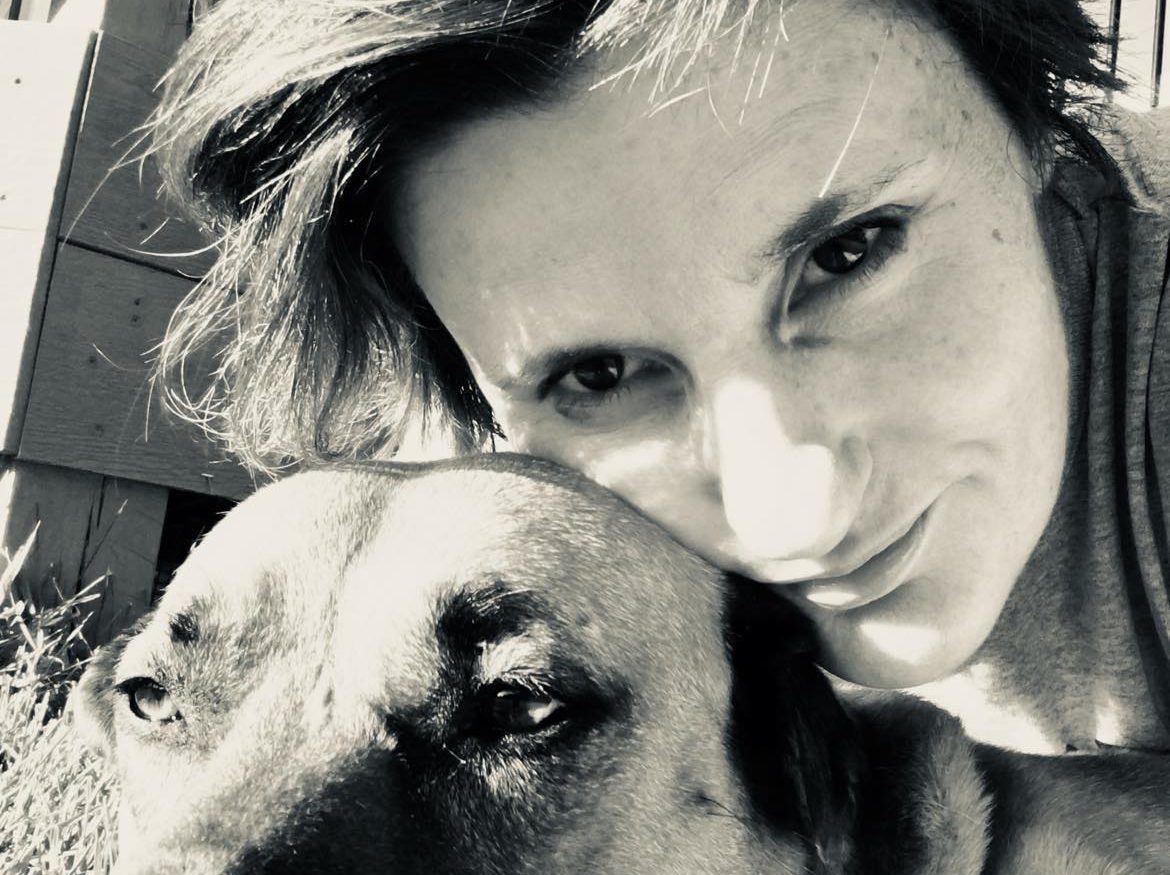 That's not all though. The organization's Fill A Bowl Project, which was launched just recently, has allowed her team to do even more remarkable things. Through it, they have not only been able to feed and nourish thousands – literally, thousands – of stray animals but they've also been able to supply them with comfort items such as toys, beds, and blankets. In an effort to slow down the spread of disease and overpopulation on the streets, Stray Dog Support also actively provides spays, neuters, and vaccinations for free to any and all animals they come across. Whether it's doing a mass rescue mission from auction houses and marketplaces or saving shelters from complete shut-down or even aiding in natural-disaster rescue efforts, Stray Dog Support has become a shining example for animal welfare organizations around the world. Their most recent project though, has been to help Leonardo with the environmental challenges he's facing.

How are they doing this? By starting a campaign to help him with building dozens of structurally sound dog houses for the animals at his shelter. Why? Well, the weather in Macedonia changes from season to season but in the last few months, it has turned extreme. Rising temperatures have plagued the community and the land has been drenched with thundering storms that are disastrous for any living thing exposed to it.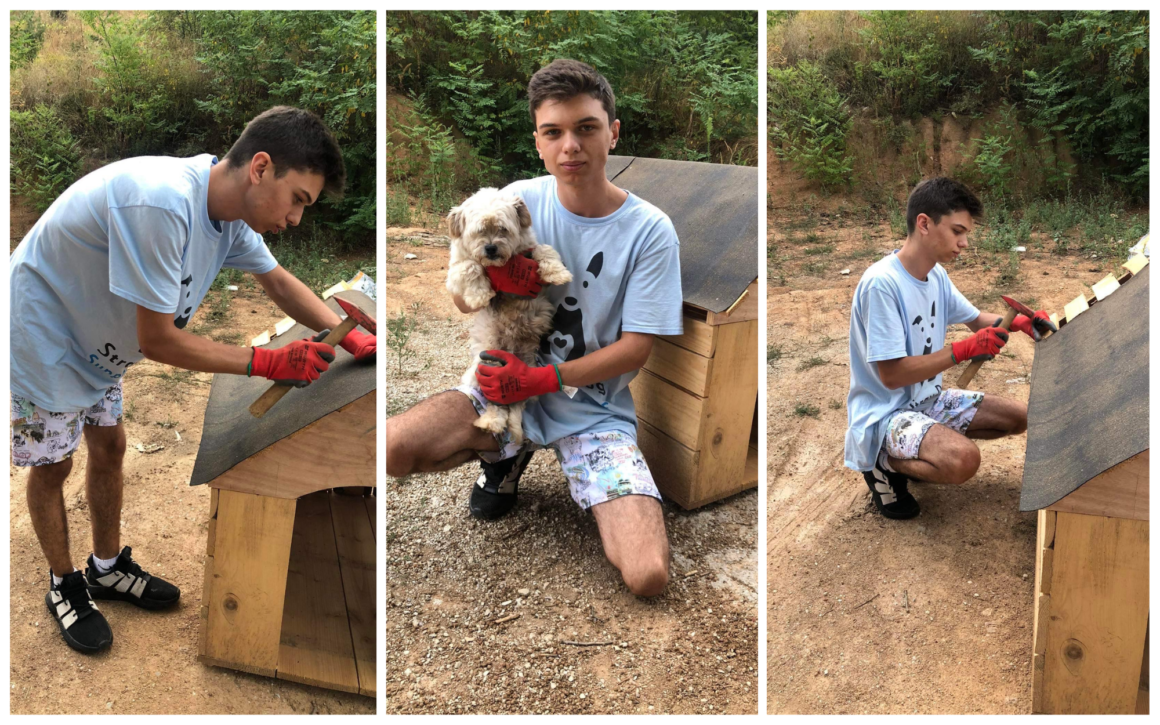 The animals being cared for by Leonardo are very well provided for in comparison to what they experienced on the street. They are loved, they are given care, and they are safe – and while Leonardo has done an incredible job building the shelter from the ground up, it's not yet been built to withstand severe weather conditions like this. There are minimal coverings that can accommodate all the animals in the way they need and the threat of some being exposed to such elements is high.

Having lost his own father just a few years ago, Leonardo has been forced to grow up at a very young age and has had to step up for the rest of his family. And now, on top of everything else, he's facing the struggle of keeping the animals he loves safe from the extreme conditions. Helen speaks to him every day and notes that what's happening with the weather is draining him both physically and emotionally.
And so, the mission to get the housing he needed began. Thus far, the building plans have been going smoothly. Helen and Stray Dog Support have been able to connect with local builders who have started the initial production of forty dog houses. They have been delivered to Leonardo's shelter and while additional houses and roofing materials are going to be needed in the following weeks, the relief that it's already bringing to both Leonardo and the animals is remarkable.

To follow along with this particular campaign and donate towards the construction of more housing, click here.

At the end of the day, despite all the forces working against Leonardo's rescue efforts, this incredible teenage boy remains optimistic and hopeful for the future, given the progress he has seen.
"It might not seem like it but there are animal lovers and people here that want to help. Some days, it's hard not to feel alone in all of this but having the support, having Helen at my side, seeing the small changes in my people's mindset..it makes me really hopeful for the future."
As it is, many veterinarians in Leonardo's area are doing their best to educate clients on the importance of spaying and neutering and providing other education that, in previous years, the community didn't have access to. The concept of ethical treatment towards animals is slowly coming to light and even though the older generations are not jumping on board as quickly as the younger ones, Leonardo says that his community has made great strides to learn more about caring for animals.
When asked what his hope for the shelter and the animals was in the next five years, Leonardo said that he hoped to expand his sanctuary, broaden his rescue efforts across his community, and begin schooling to become a veterinarian himself. And with his ongoing partnership with Stray Dog Support, an established non-profit organization that has been an absolute powerhouse in the rescue community, we have no doubt that Leonardo will make that dream a reality.
Interested in learning more or getting involved?
To read more about the ongoing housing project that Stray Dog Support is supporting Leonardo in, click here

To read more about Stray Dog Support and its mission as an organization, click here

If you are interested in adopting an animal, Stray Dog Support has over 400 animals that are waiting to find their forever homes. Click here to fill out an adoption application today!